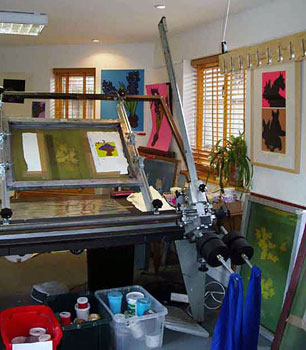 Bill Pryde specialises in small editions of hand-pulled screenprints and individual mono screenprints.
The small runs are made in his Suffolk and London studios in editions of between two and 10 prints.
Bill's work has been shown in large public spaces including churches, contemporary art galleries, art consultant agencies, and at his annual House Show in London.